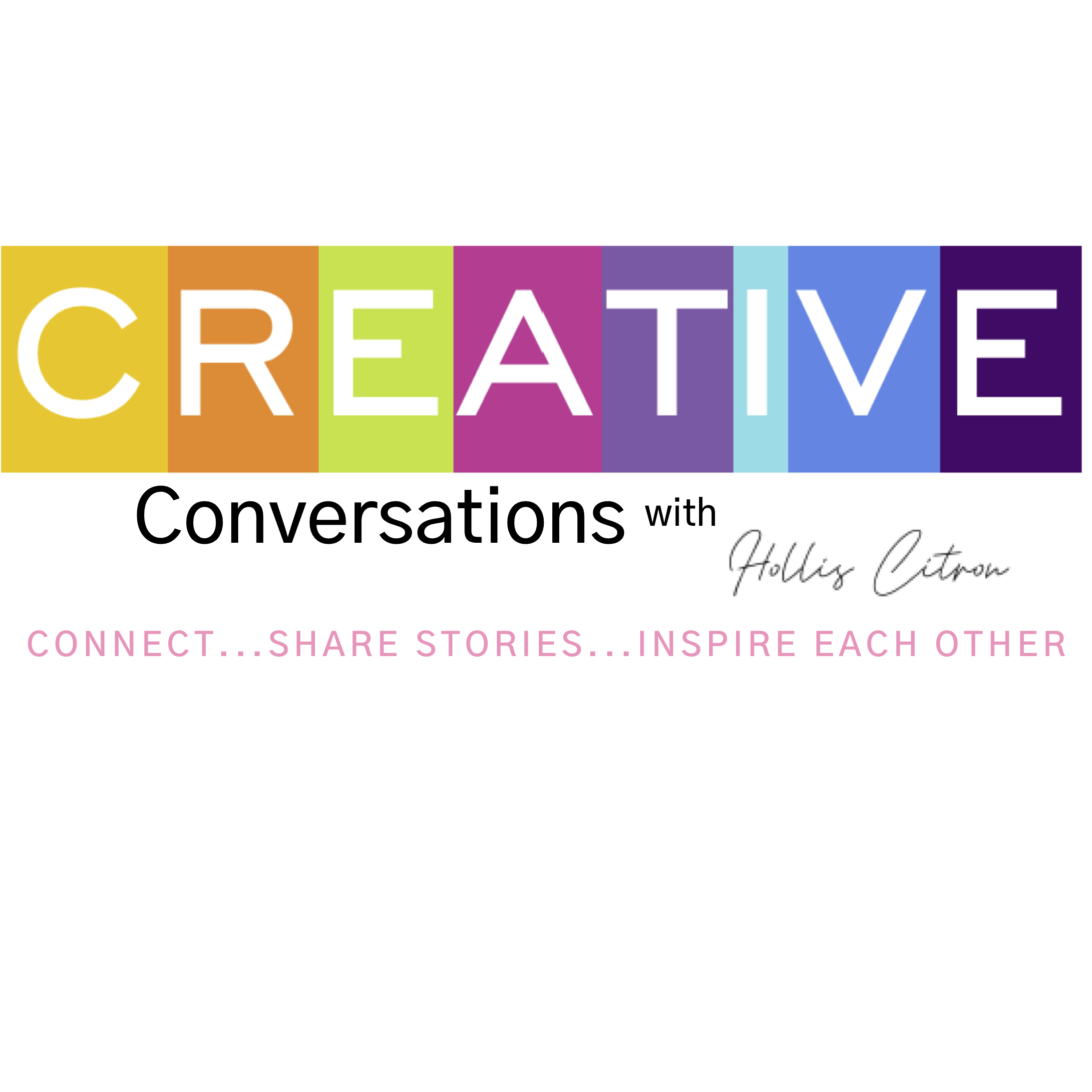 These conversations are to be a safe space to create connection, share stories, foster self expression and feel empowered! Creativity goes beyond the pencil and the brush. Creativity is your unique and original exploration, expansion, expression of your imagination. Even if you are not "an artist", you are creative. You are creative because you are the only person that can add your gifts to the things that you create. You are creative because only you can express your ideas and greatness with the world.
Episodes
Saturday Sep 24, 2022
Saturday Sep 24, 2022
Brian Witkowski
and I dove in and explored clarity and what that means, authentic relationships, life expansion... no subject too big for us to tackle.
Love this quote from Brian: " We create or we perish. The solutions are waiting to be created". 
Brian Witkowski is a professional singer, actor, voice teacher turned business coach for entrepreneurial artists and creatives. With a passion for helping others realize ways to earn income doing more of what they are most meant to do, he founded a boutique coaching business named The Lucrative Artist.
He offers boutique business coaching services designed to help artists improve their relationship with money, grow their sales skills, and develop compelling new offerings to better serve their ideal clients.
He holds a Doctor of Musical Arts with emphasis in Vocal Performance and minor in Theatre at the University of Arizona; his studies and career have taken him as far west as Hawaii and as far east as China with repertoire ranging from early sacred music to modern opera and musical theatre.
He has taught at Rockford University, facilitated professional development seminars to teachers and artists with Arts Integration Solutions, Self-Employment in the Arts and other organizations, and is regularly sought out as a speaker, and offers artists masterclasses and seminars in money mindset, sales training, financial empowerment, and leadership.
To connect with Brian: 
This podcast is all about inspiring , connecting and sharing stories
Like, follow and share so we can hear each other and expand the definition of creativity to make it all inclusive!
The 2 books we are gathering for are called: 
1. Shout It From The Rooftops: Lightbulb Moments That Need To Be Shared
2. I Love You Because/I Love Me Because: An interactive experiential coffee style book
Lastly  I Am Creative with Hollis Citron is now streaming on RVN TV platform. Check out the weekly interviews with incredible guests as we are expanding the definition of creativity and they are teaching me something... so fun! Check it out: 
https://rvntelevision.com/tv-show/i-am-creative/
Creatively Yours, 
Hollis